ASHLEIGH JOHNSON
Web Designer + Developer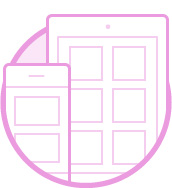 design
From digital image editing to print media design and web design.  I have over 15 years experience using Adobe software to create beautiful pieces for companies and individuals.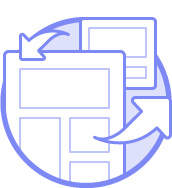 development
The real joy for me is in the development! A logical, analytical mind made for problem solving.  Turning my designs into websites was the turning point in my career!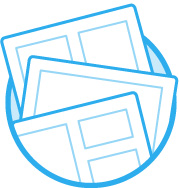 digital
And 10 years in SEO, email martkeing, social media and PPC advertising.  I've taken on campaigns and assisted with strategies from all corners of digital marketing.
HTML5

90%

CSS3

90%

PHP

60%

MYSQL

50%

JQuery

40%

Javascript

30%

SASS

10%
Adobe Photoshop

90%

Adobe Brackets

95%

Adobe Illustrator

60%

Adobe InDesign

60%

Adobe Bridge

95%

Adobe Dreamweaver

95%

Microsoft Suite

90%
Wordpress

90%

WooCommerce

90%

Instagram

80%

LinkedIn

80%

Hootsuite

70%

Facebook

80%
SEO

90%

Google Analytics

70%

Google AdWords

70%

Facebook Ads

70%

SEO Website Optimisation

90%

Email Marketing

70%
2017 – Present
Web Designer | Digital Marketing | Digital Design
Self employed / Freelance work
I left my previous position in January 2017 in order to spend the year travelling Australia.  I spent 10 months on the road while also maintaining my freelance work in web design, digital design and taking on SEO clients for ongoing campaigns.  
2014 – 2017
Web Designer
Practice Advantage
During my 3 years here I was responsible for maintaining current websites to ensure they were displayed correctly across all media, performed correctly and were optimised for SEO.  As well as this I was responsible for designing new websites from scratch using Adobe Photoshop and developing these sites as custom WordPress themes.  
2009 – 2014
Web Designer | Digital Marketing | Digital Design
Self employed / Freelance work
After leaving my previous manager position I continued to work as a Freelance Digital Image Editor, this progressed into my expanding my digital skills and learning SEO, email marketing and then website design and development.  Through this time I was also involved heavily in social media marketing, going on to writing and teaching social media marketing skills at a private colledge in Sydney and having a reacurring article in monthly small business magazine StartUp.
2004 – 2009
Digital Production Manager
VAIG
Not only the digital production manager, but the administration manager, customer service managager and production manager.  I looked after a team of over 60 people, both in house and outsourcers.  Ensuring that work was produced on time, at the highest of standards, all in the while keeping our customers happy and well informed. 
A little bit tech, a little bit gym, a little bit beach life. I'm an English born and bred, Sydney sider with a passion for everything web. I take on freelance work for everything from simple digital design, to new website developments and long term digital marketing campaigns. I excell in areas I'm pushed to grow in and I am constantly hungry for new ideas to implement, and new technologies to adapt into my work.
At home I'm a gym junkie, lover of outdoors and good food.
I'll be out somewhere, active and well fed, surrounded by 1 or 200 good people and no doubt on my 2nd or 3rd coffee. I'm about sci-fi, salt water, occasional home cooking and creating pretty things either on my computer or just plain ole simple with my hands and sweat.
VISIT MY BUSINESS PAGE – VERY SIMPLE WEBSITES